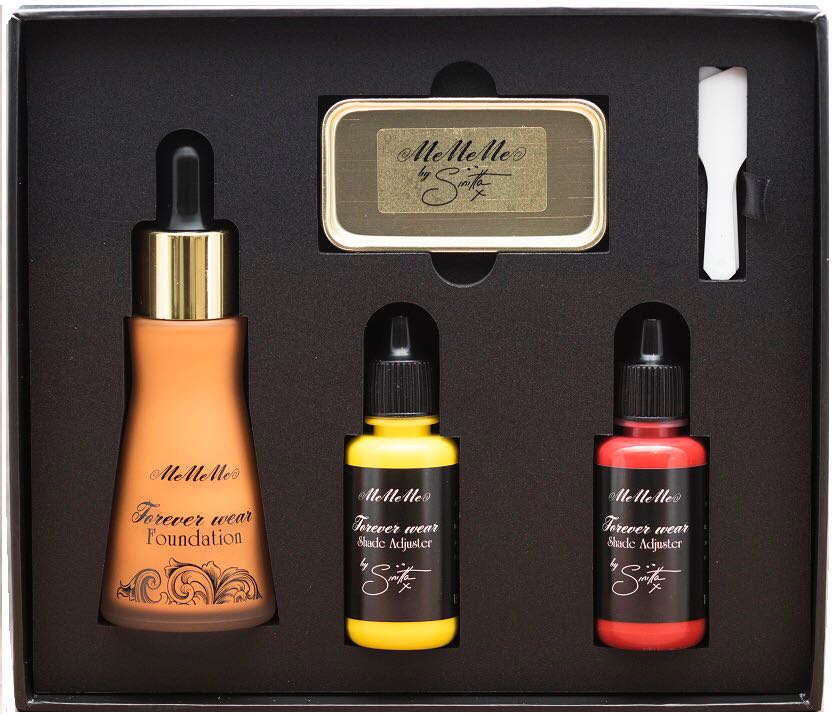 LGBTY
Create your perfect foundation match with LGBTY.
LBGTY is the professional tool to achieve flawless skin by adjusting warmth, tone and depth of foundation to create your own match perfect, long wear foundation.
Directions for use:
Mix single drops of the Yellow or Red adjuster with the Forever Wear Foundation using the mixing palette and the tool until blended to desired shade.

Apply to the face and blend using a foundation sponge or brush.
Kit contains:
1 x Red Adjuster 18ml, 1 x Yellow Adjuster 18ml, 1 x Forever Wear Foundation in Shade 5 30ml, Mixing Palette & Tool. Gift Boxed.
RRP £49.95